I just thought I'd do a NOTD/mini review of the L'Oreal Colour Riche nail polish. I have it in the colour 601/French Riviera. In the bottle it is a beautiful duck egg blue colour with a duo-chrome effect that has a darker blue and golden sheen with tiny flecks of gold through it.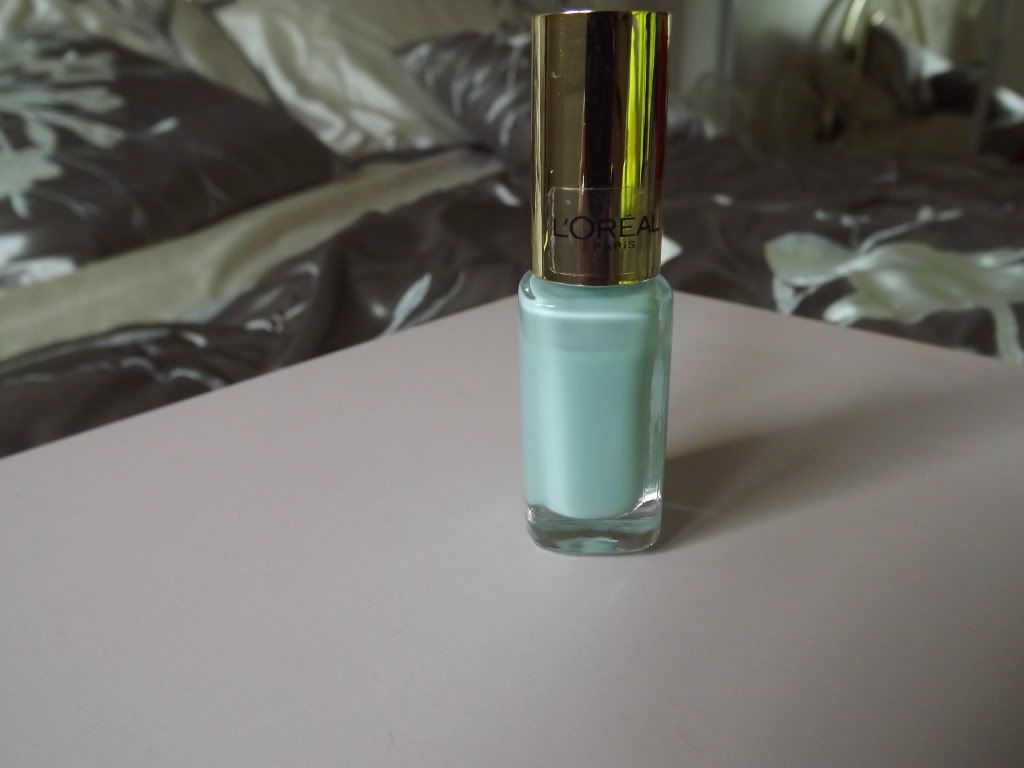 Yes I did use that much of the bottle to get this opacity!

You can buy this in
Boots
and it will set you back £4.99 for 5ml. I really adored the colour in the bottle hence the reason why I decided to pick it up. I got it as part of the 3 for 2 deal and this was the cheapest item so technically I got it for free!
I really do adore the colour of this polish on the nails, the sheen/duo-chrome is very subtle but gives it something special. It claims to have a top coat built in and I can definitely say it gives a shinier finish than other nail polishes.
The formula is a little streaky, and the opacity is a nightmare! I had to use four coats in order to get what you see in the photos. You could however put down a base of a similar colour and use this as a top coat. This polish is super quick drying which I loved.
I don't know if I would buy anything else from the Colour Riche line of nail polishes - simply due to the opacity issue. I'm unsure of the staying power too, will update you!
Let me know if you've tried any of the other colours and what their formula is like if you have!
xoxo